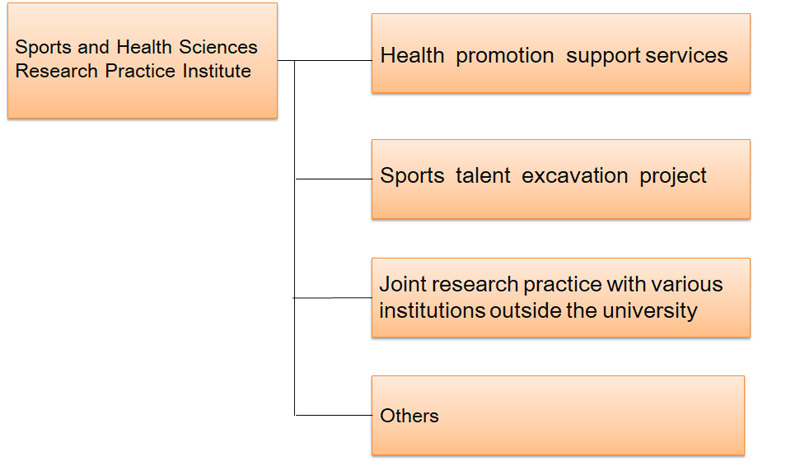 The Sports and Health Sciences Research Practice Institute was established in April 2013. The research institute is designed to implement sports and health sciences research in a practical way across all the departments of the university. It achieves its mission by taking advantage of all the intellectual resources throughout the university.

Its primary missions include comprehensive inter-department research, joint research with various outside institutions, utilizing research outcomes to promote quality educational programs that support local society, and overseeing and executing university's volunteer activities.

Currently, the institute is carrying out a talent discovery project which seeks out promising elementary and junior high school students and a health promotion and support program. The support program is in collaboration with local municipalities, other organizations, and volunteer health maintenance services of victims of the Great East Japan Earthquake.